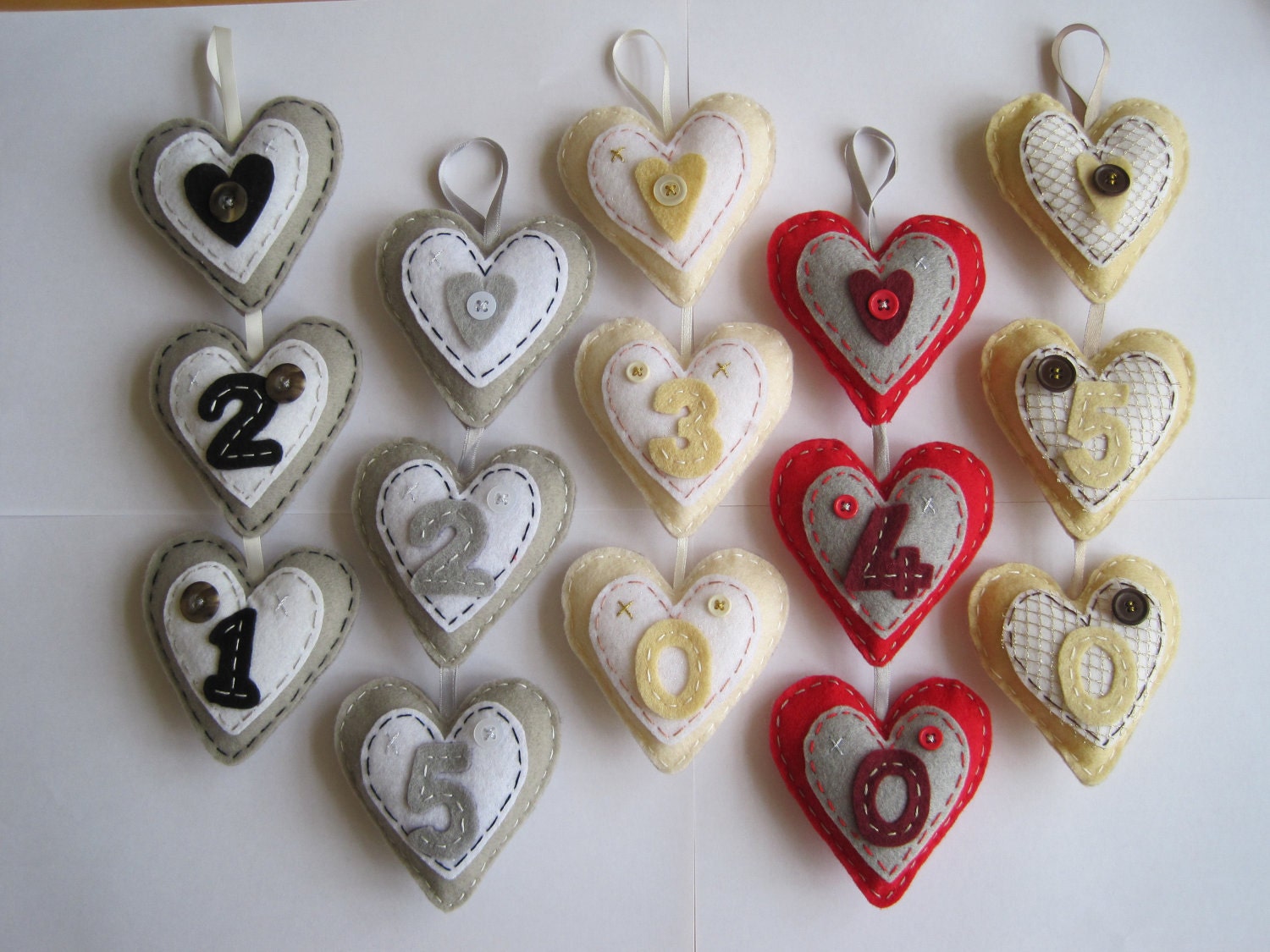 Click to view/buy
These hanging three heart cascade decorations are hand made and stitched using felt (in colours appropriate to the wedding anniversary or birthday eg. 25 = silver). All have buttons, ribbons and threads of matching/complimentary colours. The first heart has a simple heart design with the following two representing the numbers.
They are designed as gifts to be given for particular life events eg. significant anniversaries or birthdays and should you require it, they can be personalised with cross stitch embroidery on the rear.
**Please let me know when you buy which of the heart cascades you would like**.
Alternatively, if you would like me to make a heart cascade with a different number, colour scheme or even shape of cascade, just send a message with a description of what you want and I'll do my best to help you.